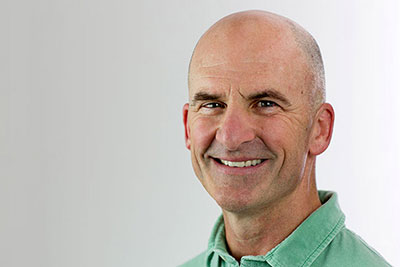 Dr. O'Neill graduated from medical school at the State University of New York at Stony Brook. After a general surgery internship at Mt. Sinai Medical Center in New York City, Dr. O'Neill returned to Stony Brook for his residency in Orthopaedic Surgery. Subsequently he accepted a Sports Medicine Fellowship at the Orthopaedic and Fracture Clinic of Eugene, Oregon. Upon completion of his medical training in 1988, he re-established his granite roots in New Hampshire. He founded the Plymouth Sports & Orthopaedic Clinic and subsequently directed the New Hampshire Knee Center until joining with Drs. Chen and MacArthur to start the Alpine Clinic in 2007. They have since been joined by Jeff Kauffman, MD and Eric Mullins, MD. (visit www.thealpineclinic.com for more information)."
Dr. O'Neill is a board-certified Orthopaedic surgeon, a member of the American Academy of Orthopaedic Surgeons, the American Orthopaedic Society for Sports Medicine and the New Hampshire Orthopaedic Society.
In 2005 Dr. O'Neill completed a doctorate in Sport Psychology at Boston University. His company, Coaching Mental Excellence, treats both athletes and physicians with interests in improving performance. Most recently, he has announced the opening of the Bio-Performance Lab at The Alpine Clinic. By combining his background in Sports Medicine and Sport Psychology, Dr. O'Neill has established a program that allows him to help prevent injuries and improve performance in addition to treating actual injuries. Dr. O'Neill is able to observe physiologic data (e.g. heart and respiratory rates, EEG, muscle tension, etc.) while having clients go through sport-specific visualization and psychological stresses, and then is able to provide concrete suggestions towards preparation for competition and improving performance. Concomitantly, he is establishing a baseline that, in the event the athlete sustains an injury, quantitative data will exist to advise the athlete and coaches regarding return to sport.
Dr. O'Neill has had numerous articles published in both scholarly journals and mass publications. Present research interests include physical and psychological aspects of injury prevention, arthritis, operating room performance, and, of course, knee rehabilitation. His book, Knee Surgery: The Essential Guide to Total Knee Recovery was published by St. Martin's Press in December 2008.
Past and Present Team Affiliations: Dr. O'Neill was a physician for the United States Ski and Snowboard Teams (USSA) as well as Team Physician for Plymouth State University for over a decade until leaving to complete his degree in Sport Psychology.  He has proudly served as team physician for Burke Mountain Ski Academy for almost 25 years, and is an Orthopaedic Consultant for numerous teams and clubs including the Holderness School, New Hampton School, Plymouth Regional High School and the White Mountain Velo Club. His own athletic pursuits include road and mountain biking, skiing, hiking and snowshoeing.
To view CV, Click Here
Affiliations & Community Partners